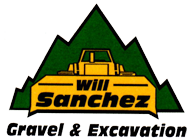 Will Sanchez Gravel & Excavation
10190 Highway 491
Cortez, CO 81321
970-565-2178
Serving All of the Four Corners since 1975

CM Trucks Beds are Ahead of the Curve
CM Truck Beds offers a full line of truck bodies for all types of applications such as truck equipment, service bodies, utility trucks, platform trucks, gooseneck beds, construction beds, mechanics trucks, fuel lube trucks, lube trucks, and western style hauler trucks. With every truck bed or body made at our manufacturing plant, CM strives to achieve Style, Strength, Durability, Longevity, and Versatility.
Learn more about CM Truck Beds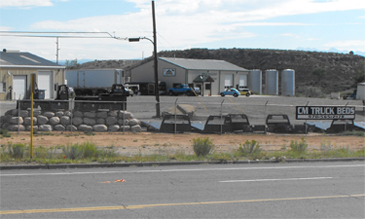 We have lots available for sale in the Cielo Bonito Ranchos subdivision located in Cortez, Colorado.
Lots are available from 3 to 10 acres.
We offer Complete Site Development with FREE ESTIMATES including:
All sizes – sand, gravel, and rock
All types of excavation & rough landscaping
Septic Systems
Driveways & Roads
Utilities
Ponds
Foundations
Trenches